Sagardo Forum

From November 30 to December 2, 2023
International Cider Competition, Technical Talks about apple, cider and tourism and International Cider Fair
Organised by Sagardoaren Lurraldea, the 5th SAGARDO FORUM will be hold from November 30 to December 2 of 2023, international meeting dedicated to apples, apple products and cider culture and tourism.
The 2023 edition of Sagardo Forum will be composed of several activities. On the one hand, the IV International Cider Competition will be held on November 30 (Thursday) at the Kursaal Congress Center (Donostia-San Sebastian), a contest in which expert tasters from all around the world (sommeliers, winemakers, chefs, etc.) will taste more than 250 ciders classified in nine categories.
On the other hand,  the 5th SAGARDO FORUM will host a technical conferences about apples, cider and cider culture and tourism on Decembre 1 (Friday) at the facilities of Erribera Kulturgunea (Astigarraga). These lectures will be given by several national and international professionals who will try to provide an overview of the current situation and the evolution that the world of cider has experienced in recent years.
And finally, within the Sagardo Forum, the III International Cider Fair will be held on December 2 (Saturday) at the Kursaal Congress Center (Donostia-San Sebastian), where there will be the oportunity to taste all kinds of local, national and international ciders.
The program will be completed, in addition, with the Cider Week (dinners and thematic tastings with local and international ciders) and excursions (visits to apple orchards, cider houses and museums).
Once again, the Sagardo Forum will be the meeting point for cider at international level.
This is the program of the V SAGARDO FORUM: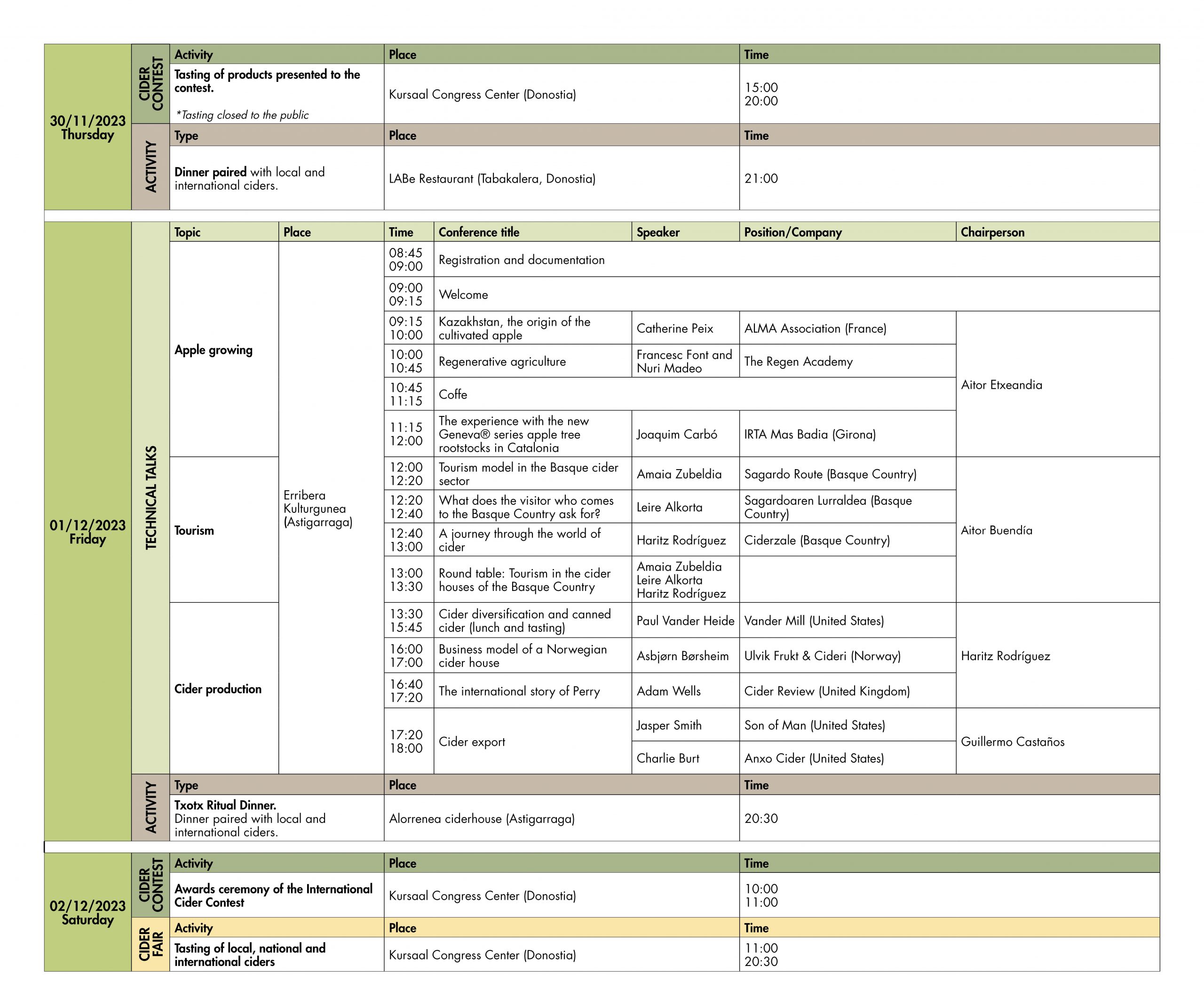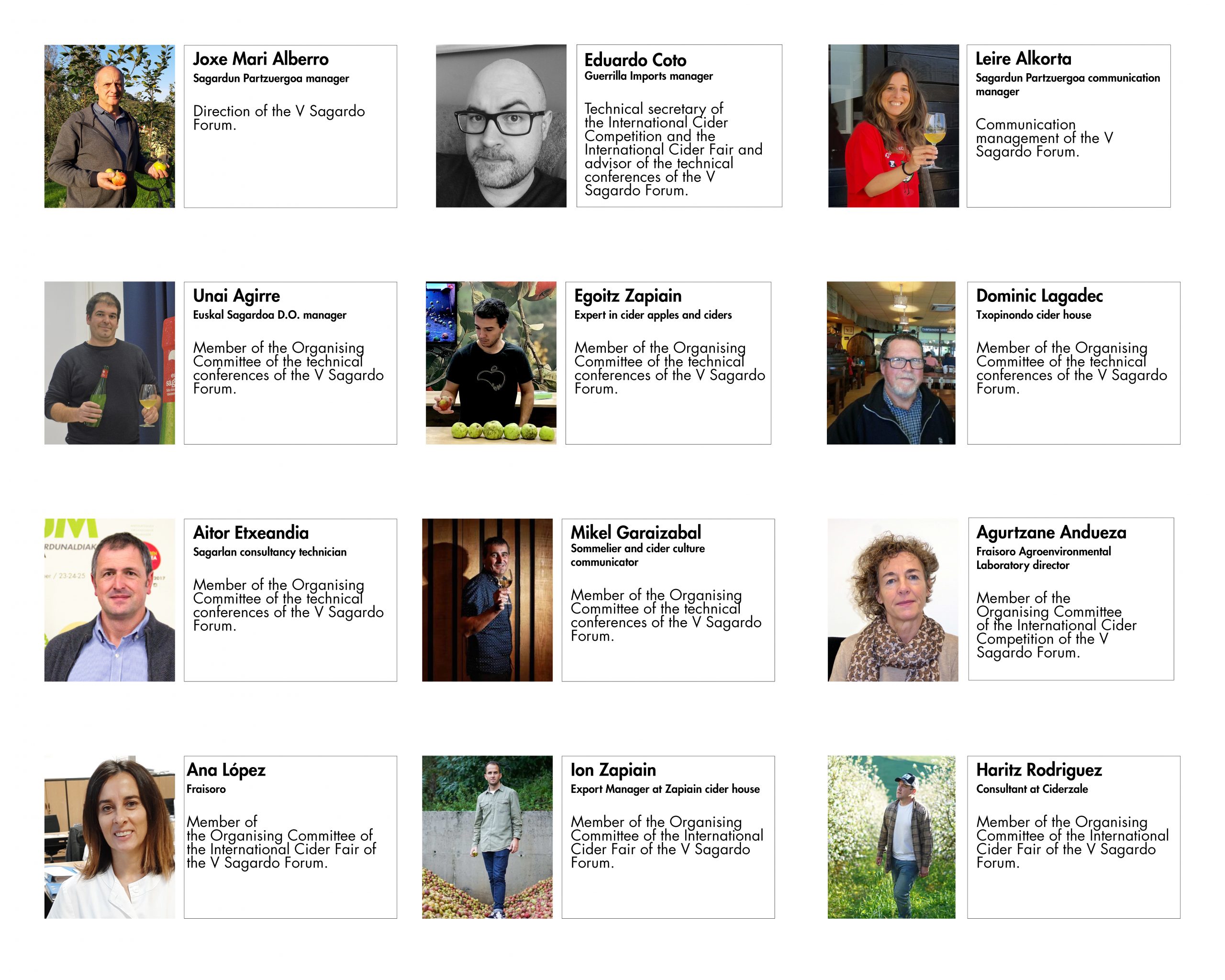 REGISTRATION 5TH SAGARDO FORUM
Technical talks, International Cider Competition and Fair
Inscription
ORGANIZERS AND COLLABORATORS