Cider day in Astigarraga (Santa Ana)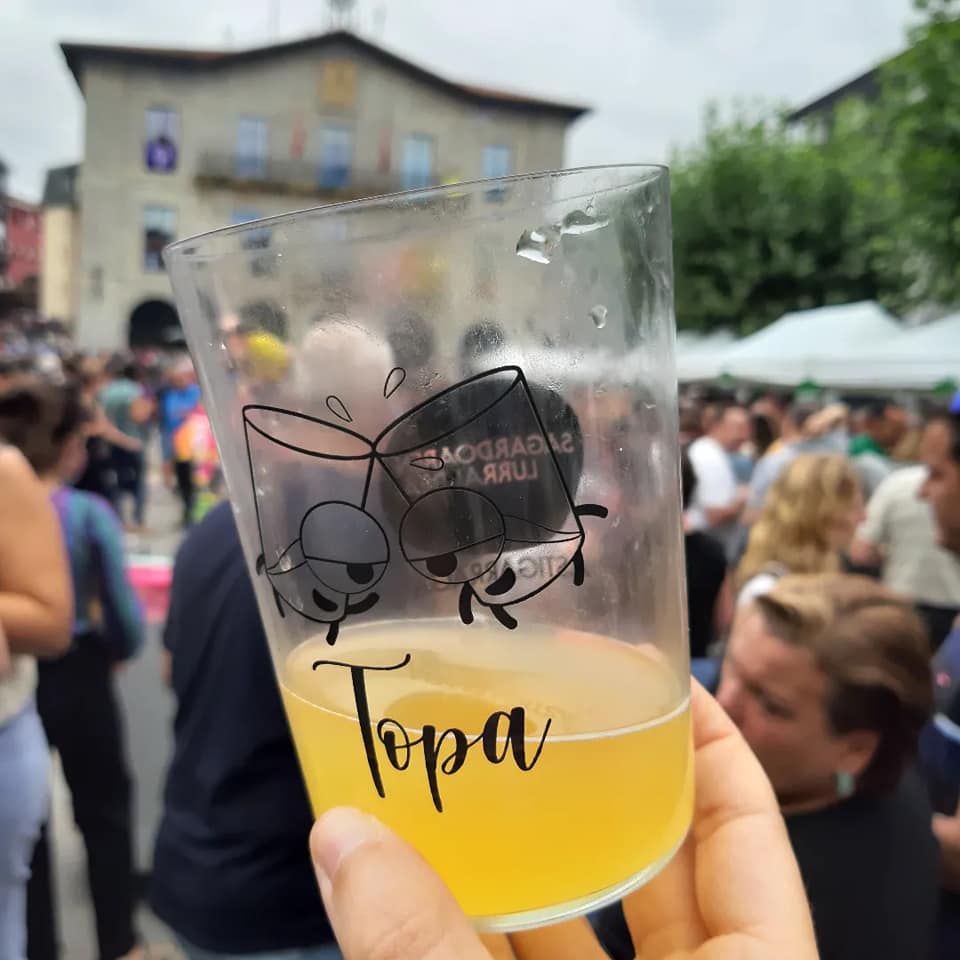 On July 26th, the day of Santa Ana, the Sagardo Eguna (Cider Day) is celebrated in Astigarraga, where around 20 local producers give their products to the public to taste and enjoy. This particular Sagardo Eguna is the oldest in the Basque Country.
Programa:
09:30: Joaldunes de Zubieta.
10:00: Trikitilaris Xabier y Joxean. Fiesta de Santa Ana en la plaza de los Fueros.
11:30: Exhibición artesana de forja y degustación de sidra en Foru plaza.
12:00: Arrastre de piedra, con piedra de 2.000 kilos y 3 pares de bueyes: Matxain, Telleria y Mixiyua. Bertsolaris Onintza Enbeita y Oihana Iguaran.
14:30: Comida popular y recital del cantante Andoni Ollokiegi.
16:00-19:0: Parque de agua en el patio de la ikastola.
18:00: Deporte rural en Foru plaza:
· Concurso de aizkolaris de segunda división de Gipuzkoa: Jokin Urretabizkaia, Julen Gabirondo, Jesus Mª Mujika, Xabier Zaldua, Aratz Mugertza y Andoni Iruretagoiena.
· Exhibición de harrijasotzailes: Hodei Iruretagoiena y Lierni Osa.
19:30: Trikitilaris Xabier y Joxean en Foru plaza.
19:30: Venta de pinchos de bonito con pimientos a la parrilla en Joseba Barandiaran plaza.
19:30-21:30: Laiotz en Joseba Barandiaran plaza.
21:00: Cena popular "Bizirauten dutenen afaya" organizado por AGA.
22:30: Toro de fuego en los alrededores de Joseba Barandiaran plaza.
22:30-00:00: Laiotz en Joseba Barandiaran plaza.
23:59: Chupinazo "Gaixua ni".