The Laia tour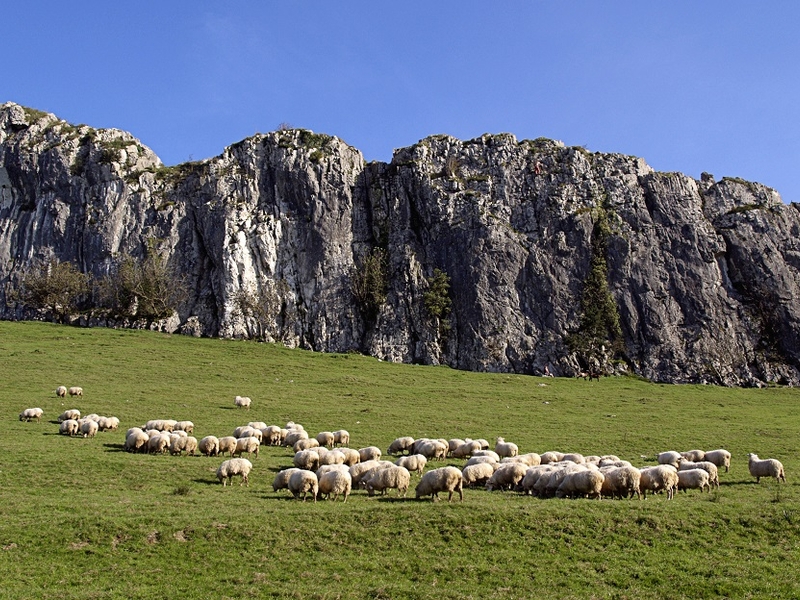 Along this route, you can enter into the natural space of Santa Barbara and learn about different cultural elements related to the town of Hernani. Laia, a girl from Hernani, will guide you throughout the whole adventure.
The ancient Hernani valley was a vast territory between the Urumea and Oria rivers. Hernani, as a geographical name, appears documented for the first time in the year 1014, when it still belonged to the Kingdom of Navarre.
It was a walled city and had five entrance gates. The walled area was in the shape of an oval and originally the Old Town was formed by only two streets: Kale Nagusia and Andre Kalea. In the centre, between the two streets, in the open spaces, they installed Plaza Berria (location of the market) and Gudarien Plaza, the modern day location of City Hall. Hernani is an example of adaptation to historical changes. Nowadays, the neighbourhoods of country houses, the historical centre, and the industrial areas in the town have joined together.
How do you take the tour?
Before starting the route, pick up the brochure "El paseo de Laia" and follow the directions to find the numbered plaques along the way. You have to pass 11 test-games:
Historical centre of Hernani
Buxkando Country House
Santa Barbara Neighbourhood
The natural area
The hidden animals of the pine forest
Hermitage of Santa Barbara
Apple trees
Climbing
Agerre Country House
Friends of the lake
Azeri dance
Features of the tour:
Duration: 2h
Difficulty: Easy
Elevation: ± 200m