Exhibition "Sagardo ibaiak, bizitza iturri"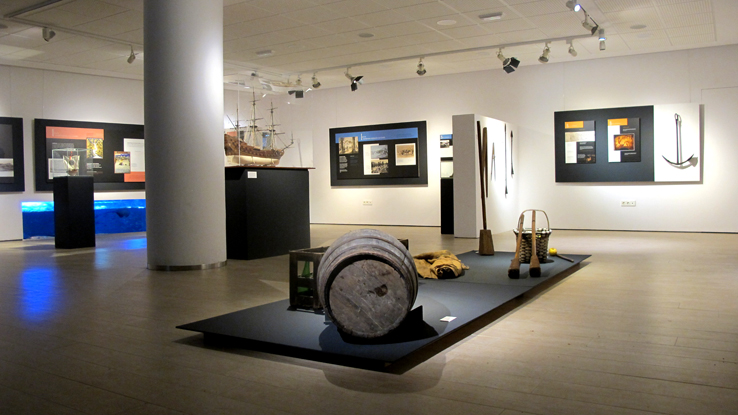 An exhibition that, through informative panel discussions, models, and ethnographic elements, shows the importance of the Oria and Urumea rivers. These two river basins hold treasured secrets about cider and the role they played in the communications and the economic and social relations of the inhabitants of these two valleys, as well as the historical development of Gipuzkoa.
The "cider rivers" Urumea and Oria (two of the main rivers of Gipuzkoa) were a source of life and wealth, highways of antiquity, and pioneering centres of technology. They had port installations and services. There were a great number of surprising and curious stories that occurred on the banks of their waters.
Place: Nautilus room of the Aquarium.
Hours: Daily from 10:00 to 19:00
Note: Aquarium entrance fee must be paid