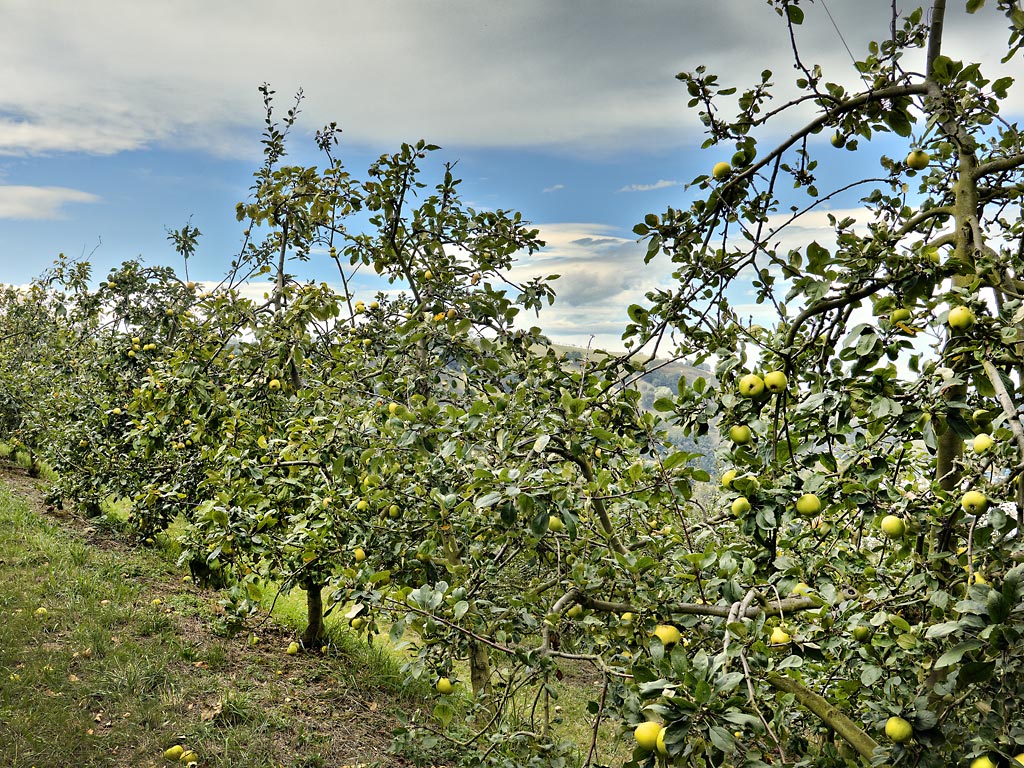 Central axis formation
Apple tree formations are used mainly to increase apple production, based on different circumstances related to soil, compatibility with livestock, etc.
This is another of the most common apple tree formations: central axis. It is the most convenient formation for quick fruit production, while making it easier to care for the tree.
Other formations:
– Bush formation
– Fruit wall formation
– Demi-Tige formation
Central axis formation