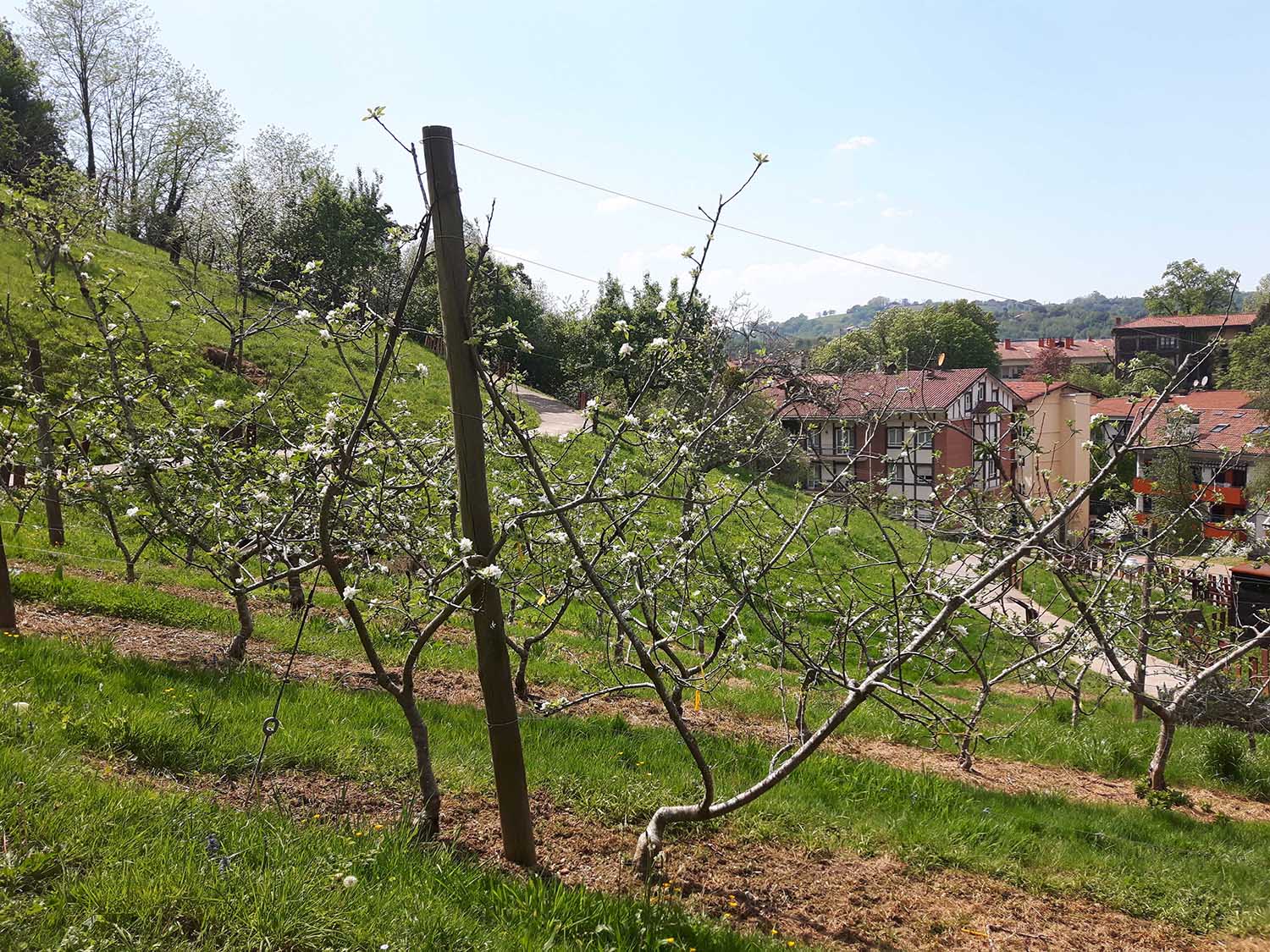 Educational apple orchard
Sagardoetxea apple orchard dynamically represents apple culture, apple tree formations and diverse varieties of apple, among other natural processes that will place you in the context of our cider culture and the culture of our city, Astigarraga.
The apple blossom gives an special white color to our rural landscape in spring and Sagardoetxea organizes different activities to enjoy this season with visitors.
Sagardoetxea apple orchard is the perfect place to discover the culture of the apple.